Membership Benefits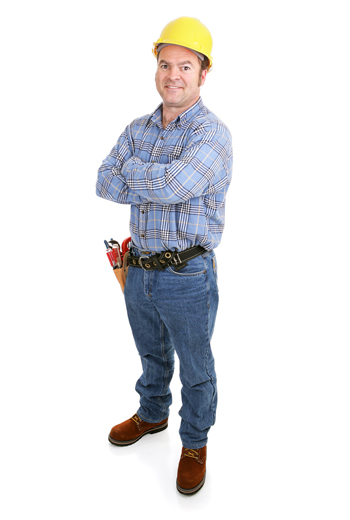 Local Chapter
Represents you in relations with labor, the public, local civic and industry groups, and government; ensures you get the most out of association services; improves local industry conditions.
Labor Relations
At the Chapter-Local Union level; at NECA-IBEW District level; at NECA National-IBEW International level in collective bargaining; settlement of disputes through the Council on Industrial Relations; administration of the Employees Benefit Agreement.
Industry Relations
Provides liaison with architects, engineers, general contractors, building owners, and other branches of industry; promotes fair bidding and payment procedures; representation on business and industry councils; keeps members informed of NECA activities and policies through ELECTRICAL CONTRACTOR and NECA Newsletter.
Marketing
Expands opportunities for members to secure more business at a profit; advertises member services; provides sales training and special marketing training; promotes industry cooperation; representation in relations with utilities, suppliers and distributors.
Technical & Training
Gives you labor and operating cost data and manuals; provides training courses and workshops in business management, estimating, job management, and accounting. Business forms for electrical contractors are available.
Codes & Standards
Provides representation on National Electrical Code Committees; recommends changes to codes; reviews licensing and inspection regulations and recommends changes when necessary.
Apprenticeship & Training
Establishes national standards; promotes and assists in national and local apprenticeship and training programs.
Fair Trade Practices
Champions fair trading policies and the contractor's role in the distribution of electrical equipment and materials.
Government Relations
Represents contractors' interest before local, state and federal governments; informs legislators of industry's views and assists members with their problems with the government contracting agencies; provides effective legislative information and action for the entire industry. Supports industry-oriented candidates for Federal office through its political action committee.
Field Service
Brings NECA services to the Chapter and its members. Provides individual management consulting service; periodic District meetings and National Convention; Chapter organization and service.
Why should you be a NECA Contractor?
NECA offers you an opportunity to have a direct say in the electrical industry and its future through regular meetings held at the chapter, district and national levels. Subjects discussed may include such areas as Labor Relations, Marketing, Industry Relations, Technical and Training Programs, Codes and Standards, Government Relations and Legislation, and Employee Training. Light Bulb NECA is an extension of you. It's an extra employee on your payroll who looks out for your interests. This could include follow-up on Davis-Bacon, contract compliance, inspection procedures, and/or OSHA regulations. It could also include representing you in your own community with trade groups, architects, engineers, government, the Business Roundtable, and other business leaders. All this can best be described as an addition to your sales force through visibility and public relations. NECA's educational programs can help you and your employees enhance your professional credentials. They're developed exclusively for the electrical construction industry and are presented at the chapter, district and national levels. NECA News, exclusively for NECA members, is also an important service. This newsletter keeps you informed on areas important to the conduct of your business. The NECA staff at the chapter level, regional level and national level are a vital resource, bringing you the programs and services that help you stay competitive and informed. These dedicated professionals are committed to giving you the opportunity to manage a successful and profitable business.
Cooperative Relations
NECA represents its member contractors in virtually every aspect of the electrical contracting industry by working with other organizations in coalitions that speak with a voice louder than the individual groups that make up the coalitions. NECA takes the lead in forming and administering many of these groups, and this participation helps NECA members in two ways: it explains the needs and considerations of electrical contractors to everyone whom our members must work; and it provides our members with the very latest information on new markets, marketing methods, technological developments, laws and regulations, management techniques, and any new areas that become crucial to contracting operations. NECA is working in these and other areas through cooperative relationships with: American Arbitration Association, American Council for Construction Education, American Consulting Engineers Council, Alliance for Fair Competition, American Institute of Architects, American SubContractors Association, Associated Specialty Contractors, Board of Contract Appeals, Business Roundtable, Construction Industry Cost Effectiveness Program, Construction Specifications Institute, Edison Electric Institute, National Association of Electrical Distributors, National Conference of States for Building Codes and Standards, National Electrical Manufacturers Association, National Federation of Independent Business, National Fire Protection Association, National Institute of Building Sciences, National Lighting Bureau, National Small Business Association, Office of Federal Procurement Policy, Small Business Legislative Council, Chamber of Commerce of the United States. NECA continues to lead the way in formation of new cooperative arrangements with these and other groups to represent the interests of its members.
---